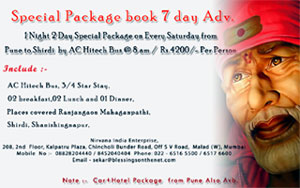 Travel Guide For Kumbakonam
---
Kumbakonam, the temple town of South India, is picturesquely located amidst the two rivers, Cauvery & Arasalar.Kumbakonam is situated in Thanjavur district of Tamil Nadu. The city is famous for the Mahamaham festival that is celebrated once in 12 years in the Mahamaham tank located in the heart of it. Kumbakonam is known for its temples and Mathas. There are about 188 Hindu temples located here. The most important temples in Kumbakonam are the Sarangapani Temple, the Kumbeswara Temple and the Ramaswamy Temple. Kumbakonam also has a number of mathas or mutts. There are also two Vellalar mutts in nearby towns and a Raghavendra mutt in Kumbakonam. There is also a branch of the Vaishnavite Ahobila Mutt in Kumbakonam


By Air: The nearest airports are Trichy and Chennai.

By Train: The railway station is just east of the Mahamakam Tank, about 2km from the main temple area. There are trains to Chennai (8 hr, 4 daily), Chengalpattu (6½ hr), Tiruchirappalli (3 daily), Chidambaram, and Thanjavur (3 daily). There is a good train to Chennai at about 8.30 am which takes about 8 hours.

By Bus: The bus station is north of the Mahamakam Tank, southeast of the center of town, about a ten-minute auto-rickshaw ride from the main temple area. There are regular buses to Chidambaram, Pondicherry, Madurai, Coimbatore, Tiruchirappalli (4 hr), Chennai (7½ hr, 4 daily), Tiruvannamalai and Bangalore. Buses depart to Thanjavur (half-hour) via Dharasuram and Gangaikondacholapuram every few minutes. Kumbakonam is on the bank of the Kaveri River, 68km southwest of Chidambaram and 311km south of Chennai.